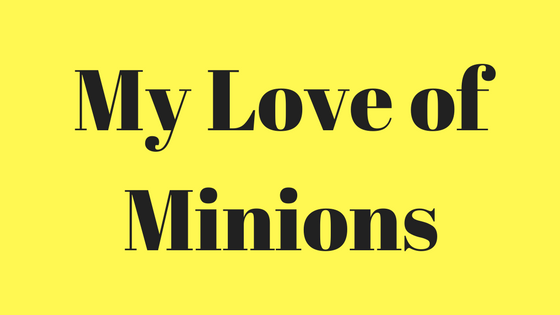 A few years ago life had gotten busy so I hadn't seen many movies and my boyfriend and now husband introduced me to the movie Despicable Me.  He has a definite love for animated movies for an adult male.  We watched it together and thus began my love of minions.
I now have various minion objects including blankets, keychains, a picture, stuff animals and more.  I have been given various gifts over the years that are minions.  Anyone who knows me knows that of all characters minions are defily one of my favorites.  Dave minion is my absolute favorite since that is my husband's name as well.
This weekend marks the opening of the third movie installment of Despicable Me.  The movie Despicable Me 3 starts in theaters this weekend.  I am super excited to see this movie with my husband just like we saw the first two together.
You can imagine my excitement when one of the companies I am associated with announced they would be partnering and coming out with minion products.  Origami Owl recently launched a line of jewelry for the new minion movie.  These items are so cute and will make a great addition to my locket collection.  If you have someone in your life who is also minion obsessed give the site a look.  Our mini lockets are a great item for smaller kids.  I got my niece a mini locket a few years ago and she has already upgraded to the next size.  There is even a minion locket and of course cute little charms to go inside any locket.   You can check out the minion collection here at https://locketswithchelle.origamiowl.com/shop/collections/minions
I hope you enjoy the new Despicable Me 3 movie when you get a chance to see it.  We are hoping to see it this weekend ourselves!  Yes adults like minions too! Whaaaat?
Check out the Despicable Me 3 trailer here:
SaveSave
SaveSave
SaveSave