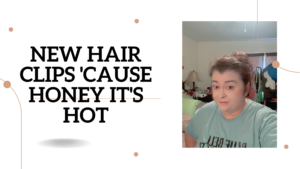 If you don't already know this I live in Texas. Right now it is hot as hades in Texas. We have had temperatures here in North Texas up to 112 degrees! It doesn't matter if I am just in the house it is still hot. My hair is long and I honestly like it that way for the most part. I had to have some more options for putting up my hair pretty much every day until it cools down.
I sometimes put my hair in a messy bun or a ponytail. I also really like just clipping it up, especially when it is still wet or I may need to take it down later for some reason and look presentable. I have pretty thick hair so the larger clips really work best for me.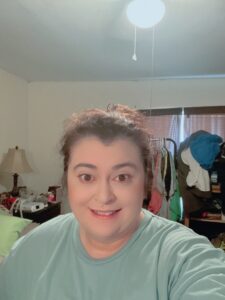 I recently got this pack of large jaw-style hair clips. They came in a package of eight. The pack that I got contains neutral colors which are perfect for me because I am not great at matching the things I wear with my accessories. I tend to be a neutral kind of gal.
There are two styles of clips and four colors for each style. I have been using them and they are working out great for my thick, long hair. When I say my hair is pretty much always up I am not kidding. I start to do any little thing around the house or even move much and the hair goes right up.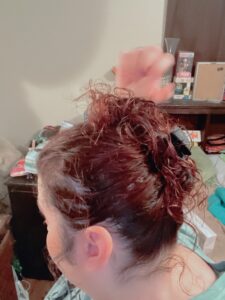 I find that these are a good quality product and the 8-pack is only $12.99 right now. They do have other colors and sets available but this is my favorite! I hope this helps someone else that needs help getting that long, thick hair up and off of your neck for that peace of mind.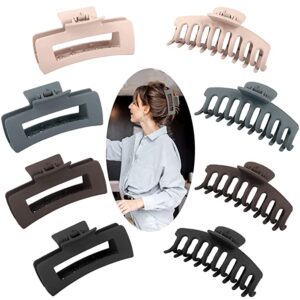 CLICK HERE TO VIEW AND/OR PURCHASE: https://amzn.to/3zz5ZCW
Disclaimer: I got this product for free/at a discount in exchange for a review, but all opinions are my own.